Internship at FTI Delta: Ten weeks, one team, and an immeasurable experience
February 27, 2023
I am David from Hungary, and I am currently pursuing my Master in Financial Economics at the University of Oxford. Last summer, I had the opportunity to join FTI Delta in Dubai as a Business Analyst Intern. Read my interview below, broken down into two main topics: Life at Delta and Life in Dubai.
Life at Delta: TMT Consulting in a Collaborative Environment
I had my first positive impression at Delta right upon joining, when my team treated me as a valued member of the larger Delta community from day one. I believe that taking part in value-adding aspects of projects, having our opinions heard, and owning the responsibility over pieces of analyses from early on, is important not only in regards to finding our purpose and self-fulfillment at work but also from a learning perspective – and FTI Delta offered this sense of ownership and contribution even as an intern, allowing me to challenge myself, as well as develop professionally, daily in a collaborative environment of TMT consulting.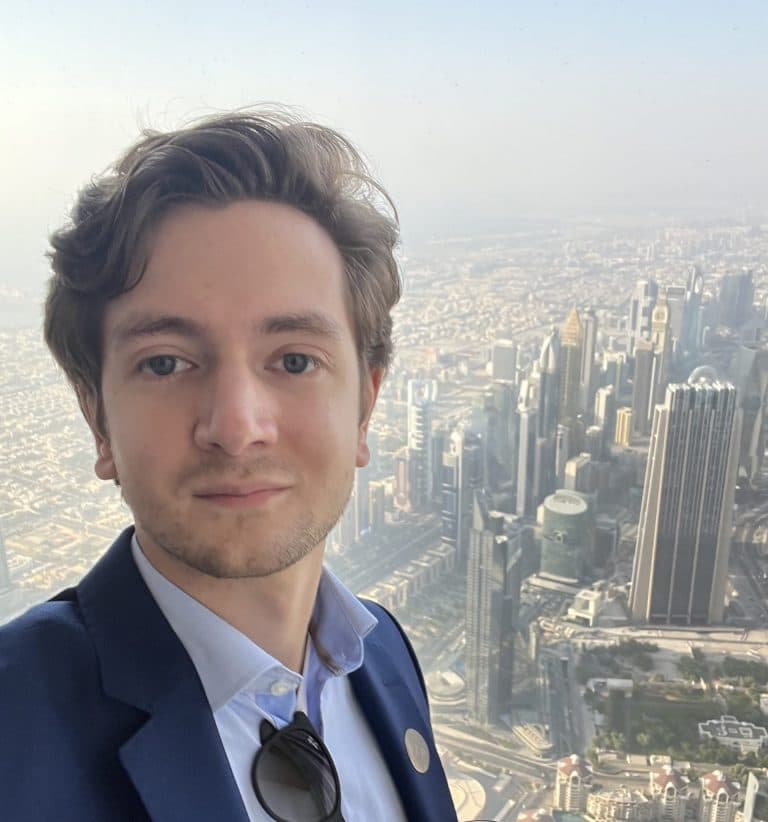 With my team, I had the opportunity to advise a Middle Eastern Telco player on a complete strategy reformulation, which I could join from the start of the project. I felt fortunate to work on such a complex case from the beginning, developing my consulting toolkit of analytical techniques, frameworks, and approaches, building a deep understanding of how different arms of a major telecommunication company operate and cooperate, and gaining insights into how state-of-the-art technologies might shape the industry of interconnectedness. Looking back at my internship, I still see the vivid picture of the Partners and the Project Leader of the team discussing trends and growth opportunities in the future of the telecommunication industry – which felt like an exclusive, interactive workshop where the most knowledgeable professionals in the world share their insights, providing unparalleled learning opportunities.
Life in Dubai: A Metropolitan Gem in the Desert
My internship at Delta was not only memorable from a professional point of view, but also because of the personal experiences that enriched my time there. Even after having already lived in beautiful cities such as Milano or Singapore, I was surprised by the immense number of diverse opportunities the United Arab Emirates and Dubai can offer – a true metropolitan gem in the middle of the desert.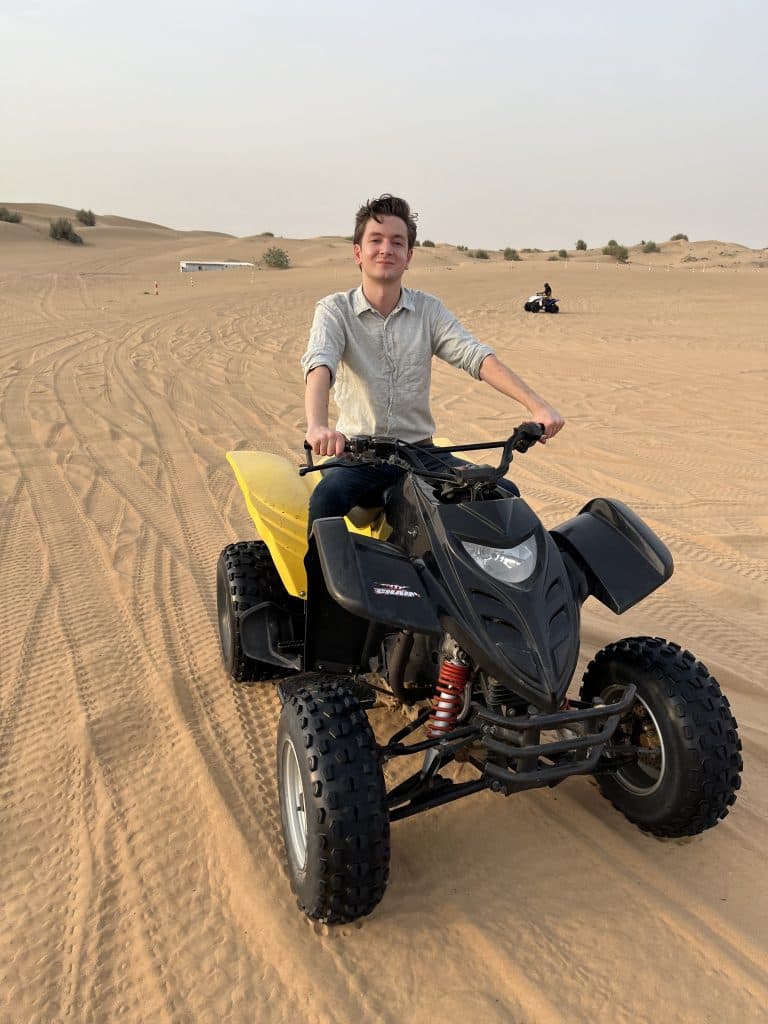 I have broadened my cultural understanding by immersing myself in Arabian history and traditions, appreciated the artistic values of the spectacular La Perle and the museum artifacts of Louvre Abu Dhabi, enjoyed the unique Middle Eastern cuisine (with tons of Arabic coffee accompanied by delicious dates!) and even completed a diving course by the picturesque coast of Fujairah. All these, along with spending my days in and out of the office with people of diverse cultures, resulted in an exciting and enriching adventure.
Delta and Dubai: What an Experience!
These paragraphs are not enough to share all the exciting aspects of the months I spent at FTI Delta in Dubai, but I hope I could shed light on some of the most memorable moments of my internship from multiple dimensions. Altogether, contributing to complex projects and diving deep into the future of the telecommunications industry while working at Delta, and enjoying a wide range of cultural and sports activities in my free time while living in Dubai made the months of my internship a truly memorable period of my life, filled with professional and personal growth – a journey that I can be thankful for and can only recommend to everyone! 
David Donev
Subscribe to Access Our Latest Insights
Get exclusive access to content and market updates of your choice, directly to your inbox.