My Temporary Transfer in Barcelona
October 24, 2023
Hi everyone!
I'm Eren, currently pursuing my MBA at Kellogg School of Management. I cannot believe it's been 4 years since I joined Delta Partners (or Delta as we call it). I got the opportunity to get to know Delta during my senior year as an undergrad as a Business Analyst Intern at Dubai. I loved how global the company was - both people and project-wise. It was a "boutique" yet truly global experience, which was why I joined back full-time the next year.
A truly global experience
I am originally from a mid-sized town in Turkey, later moved to Istanbul for college. After trying many industries through internships, I decided that consulting was the one for me. I believe there are very few jobs that give you exposure to complex problems and senior stakeholders from day one as a Business Analyst. Opportunities for professional growth are truly endless in consulting. And of course, one cannot forget the opportunity to travel for work when talking about consulting, especially in Delta. During my time at the Dubai office for about 3 years, I got to work with countless nationalities and geographies including the Middle East, Australia, and South Africa. It was a truly global experience learning from different cultures, backgrounds, and professional styles. But the highlight of my Delta experience so far was my temporary transfer in the Barcelona office.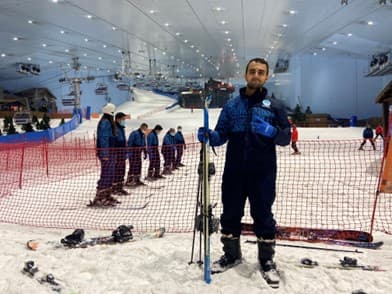 Yes - this is in Dubai!
A second home
I got the opportunity to spend six months in our Barcelona office with the temporary transfer program. Barcelona office welcomed me with open arms - Audi, Gemma, and Rafa to name a few. They helped me get settled in this new city and became my cultural guides!
Consulting is a rewarding profession where we tackle different business challenges for our clients. The variety of these challenges, even when focused on a single industry like TMT, is the very thing that excites me every day. I believe Dubai is a great place to be a consultant, with exposure to different types of cases and client geographies – the Delta Barcelona office is not different at all. The time in Barcelona helped me significantly grow professionally, by exposing me to a new market and different project types than the ones I have been working on in Dubai.
But I cannot talk about the Barcelona office without mentioning the close-knit community and the fun times! An advantage of being a relatively small-sized office, in Barcelona everyone, from Business Analyst to Partner level, gets to know each other on a personal level. This strengthens the family's feeling already embedded in the culture of Delta. After-work hours were a blast too in Barcelona: Friday happy hours with vermouth and fun lunch breaks trying new local restaurants to name a few.Towards the end of my transfer, I had some time off to travel across Spain from the mountains of Basque Country to the vibrant streets of Seville. I will never forget the fun time I had in Spain, where I made long-lasting friendships.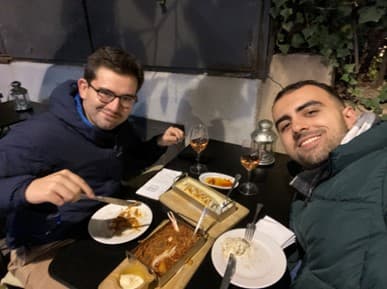 I believe this experience had a great impact on both my professional and personal life
- skills that are crucial not just for our job as consultants but also as 21st-century leaders.
Eren Bilen - Consultant
Subscribe to Access Our Latest Insights
Get exclusive access to content and market updates of your choice, directly to your inbox.